Vaping & Fentanyl Awareness Presentation on October 19th at Lincoln Campus Cafeteria, 216 West Harris Street in Eureka. Begins at 5:10pm.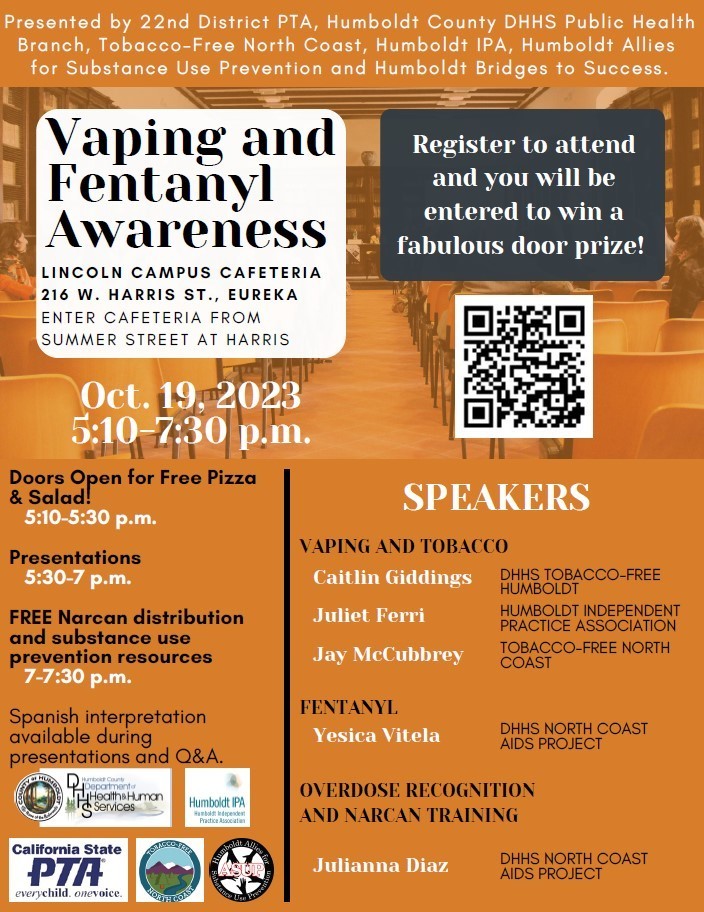 Learn – Connect – Prepare for the North Coast College & Career Expo at College of the Redwoods on September 14th 5:30 PM- 8:00 PM! ALL High School Students & Families are invited to attend! Over 70 College & Career recruiters and representatives, 10 workshops to attend, tours of the CR campus, live music and more! Visit hcoe.org/ccx to plan your evening and check out @northcoastcalsoap to stay up to date on all North Coast Cal-SOAP News & Events.
https://5il.co/24oap

Join us Thursday, September 7th, for our Back to School Night from 6pm-7pm. Senior parent meeting to follow in library at 7pm.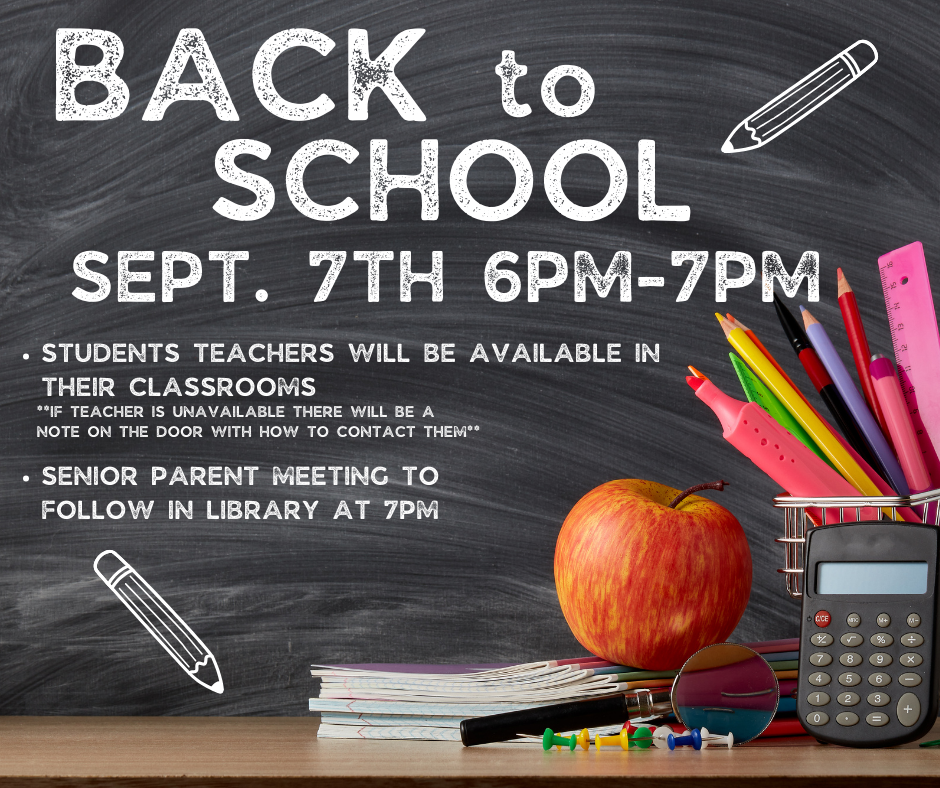 SPORTS PHYSICALS are available on July 26th from 2:30 - 5:30 pm in the Damon Gym foyer. REMEMBER to bring your Athletic Contract Packet with you!!